Evening primrose oil – cosmetic properties
Natural cosmetics are more valued for their properties, not only considering health but also cosmetic. No other substance will ever provide such complex protection, nurture and regeneration. They work not only on the skin but also hair. Additionally, they often regenerate dry, weakened nail plate.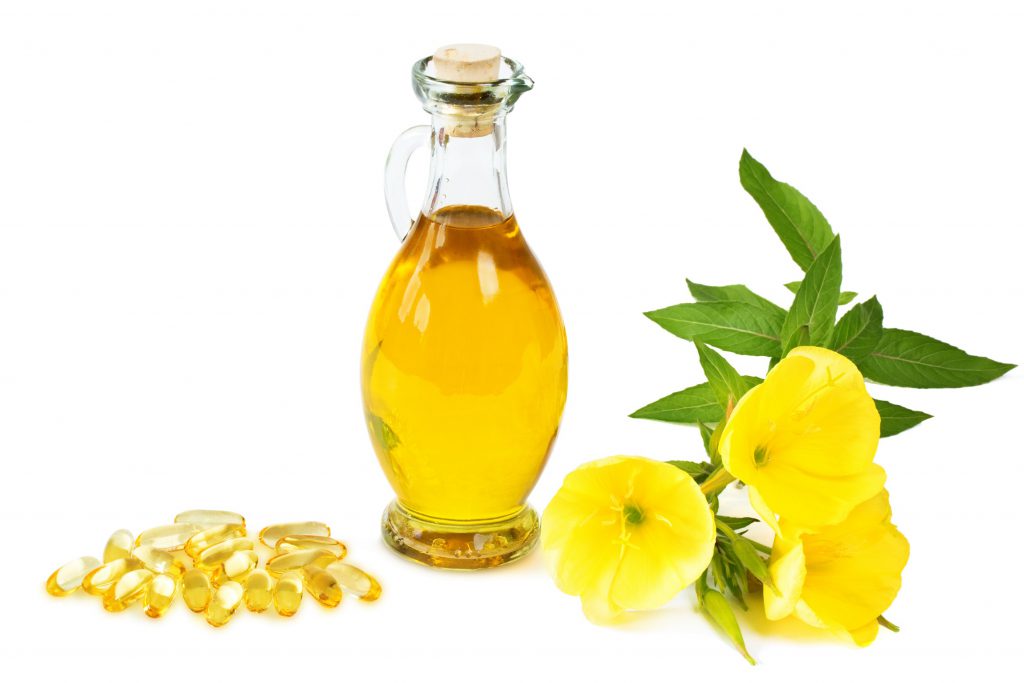 Evening primrose oil is irreplaceable in terms of hair care. It does not only regenerate strands but also takes care of their resilience, shine and moisture. Additionally, it has beneficial influence on hair bulbs and nourishes scalp. Therefore, the secretion of sebum is balanced (dry skin gains moisture) hair bulbs are strengthened and allow to grow stronger and healthier hair. Evening primrose oil leaves scalp clean, free of toxins, impurities, thanks to which valuable substances have easier access to the interior of cells.
What is more, evening primrose oil protects hair along the entire shaft from harmful effects of sun radiation, frost and other adverse climatic conditions. If you often blow-dry your strands with hot air, straighten them or tie in a tight bun which pulls hair and weakens the bulbs – evening primrose oil will be a remedy because it protects hair from mechanical damages.
If you want evening primrose oil to reveal its 'powers', you have to conduct a treatment called hair oiling. This procedure is very easy and comfortable. It consists of applying oil on hair and scalp and leaving it in as long as you can. After the desired period of time, simply wash it off with a mild shampoo. In order to provide your strands with an additional daily protection and improve their appearance, evening primrose should be (or even has to be) applied on dry wisps in the form of a serum. Then, you must remember to avoid applying it on scalp, otherwise it could weigh strands down and lose volume. Oil will tame unruly wisps, provide resilience and shine and facilitate styling. In consequence, it will prevent hair from frizz and the ends from splitting.